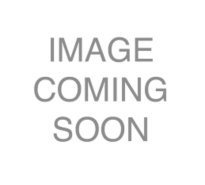 Breakfast Pizza
A delicious, healthy and high-protein breakfast with just four ingredients.
Total original price
* Estimated price based on adding all ingredients to cart.
Main Ingredients
4 whole wheat sandwich thins (separated in half)
6 eggs (beaten)
2 large chicken sausages
1 cup Kraft® Shredded Mozzarella Cheese
Cooking Instructions
Step 1
Preheat oven to a low broil. On a baking sheet, spray a light coating of nonstick cooking spray.
Step 2
Lay the 8 sandwich thin halves on the baking sheet so they are not touching. Give each one a light spray of cooking spray.
Step 3
Place them in the oven for 2 minutes, just until lightly toasted. Remove.
Step 4
In a medium skillet, scramble the 6 eggs. Remove and set aside on a plate.
Step 5
Then sauté the chicken sausage in the same skillet. Once the sausage is browned on the edges, remove and set aside.
Step 6
On each pizza, place 2 tablespoons scrambled eggs. Put about 1 tablespoons of the diced chicken sausage on top, and sprinkle 2 tablespoons shredded cheese over.
Step 7
Toast in the oven on a low broil until the cheese is melted and bubbly. Remove and let cool.
Step 8
Eat or freeze in zip-top bags to have for a quick and easy morning breakfast.
All recipe ingredients should be cooked to a safe internal temperature according to USDA guidelines. After preparing a recipe, please store any leftovers in the refrigerator.