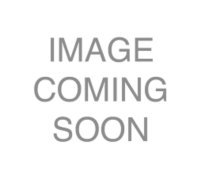 Garlic Rosemary Lamb Roast
This Garlic Rosemary Lamb Roast is out of this world! Seasoned with red wine, fresh rosemary, garlic, salt and pepper, this dish is flavorful and seasonal. With only 15 minutes of prep time, this recipe is simple and easy to create, making it a sure hit among all your friends and family!
1 hour, 15 mins
Total cook time
Total original price
* Estimated price based on adding all ingredients to cart.
Main Ingredients
1 Open Nature® Leg of Lamb (approx. 3.25 lbs)
4 Tbs O Organics® Extra Virgin Olive Oil (for marinade and roasting)
1/4 cup red wine
4 sprigs fresh rosemary
12 cloves garlic
1 pinch kosher salt
1 pinch fresh ground black pepper
Cooking Instructions
Step 1
Marinate the lamb: Put the leg of lamb into food storage bag, add red wine and 2 tablespoons of the olive oil. 
Step 2
Seal bag, store in refrigerator for 4-24 hours.
Step 3
Remove lamb from marinade. With a sharp tip knife, make small shallow cuts into the meat and push garlic cloves into the holes.
Step 4
Take 1 sprig of rosemary and cut it into ½-inch sections. In similar fashion to the garlic, make small cuts and push rosemary into the lamb.
Step 5
With butcher twine, tie the remaining sprigs to the top of the lamb.
Step 6
Preheat oven to 400ºF. Place lamb on roasting pan, season with salt and pepper, drizzle remaining olive oil and put into oven.
Step 7
Roast for 20 minutes then reduce temperature to 325ºF. Roast for additional 30 minutes. Remove lamb from oven and take temperature with instant read thermometer.
Step 8
145ºF is medium, allow leg to rest for 10-15 minutes before carving. Remove rosemary sprigs and twine.  
Step 9
Slice the roast widthwise, across the grain of the meat.
All recipe ingredients should be cooked to a safe internal temperature according to USDA guidelines. After preparing a recipe, please store any leftovers in the refrigerator.